She Blinded Me With Science Vol. 3
This month is Women's History Month. In honor of that I wrote a series highlighting women in science and medicine throughout history. Vol. 1 starts in the Ancient Greece and Vol. 4 concludes the series in modern times. Some of them are very famous and others are relatively forgotten in the grand scope of history. So without a further ado let's start.
Ada Lovelace, 1815 – 1852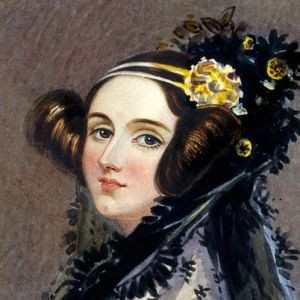 We wouldn't have computer technology today if it wasn't for Augusta Ada King aka Ada Lovelace. Her childhood was one of great privilege and prestige. She was the only (legitimate) child of George Gordon Byron better known to history as Lord Byron. When she was still very small her mother, Lady Anne Isabella Byron, separated from Lord Byron. She was given full custody of her child. Lady Byron didn't want her daughter to end up like her father so she had her tutored primarily in mathematics and music. She was a natural. Ada was further encouraged to pursue math from Mary Somerville, a prominent mathematician. A few years later at one of Ms. Somerville's dinner parties she heard Charles Babbage idea for a calculating engine. From this point Ada and Charles became lifelong friends. Ada promptly started helping with the calculating engine. They helped each other with various projects but had different ideas for the calculating engine. Charles just wanted to have it calculate and that's about it. He had prior attempted to invent the difference engine, which he didn't finish. Ada wanted this new calculating engine to basically be a computer as we know them today. She is considered one of the first, if not the first, computer programmers. She and Charles worked on 2 different engines, one is calculating and the other is an analytical engine. These were not finished unfortunately.
Ada married William King, Count of Lovelace, in 1835. They had 3 children. Throughout her life she suffered from various illnesses and passed from cancer at 37.
Eliza Frances Andrews, 1840 – 1931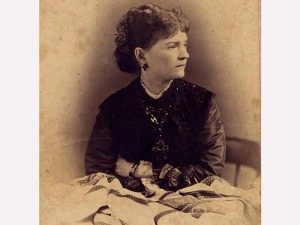 Eliza is known as a prestigious writer but also was active in the science community. She was born in an upper class Georgia family. She was privileged and encouraged to be educated. After graduating from the LaGrange College in 1857, she wrote for several newspapers. Post-Civil War her family's lost nearly everything. Eliza chose to remain independent and not get married. She became a full-time writer and built a legendary career.
This whole time she was interested in botany. It wasn't until the 1900s that she finally made her lifelong love a career move. She wrote several textbooks on the subject and submitted thousands of botanical specimens for many studies. This provided her a comfortable living for the rest of her life.
Sofia Kovalevskaya, 1850 – 1891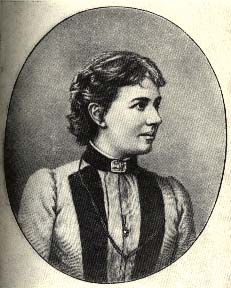 Sofia didn't live long but became one of the top mathematicians of all time. She was born into a minor Russian noble family. She had the nickname, "Little Sparrow" as a child. A love of math was introduced very early. Her father had calculus notes in place of wall paper around her nursery, this planted the seed. She taught herself trigonometry when she read a physics book and didn't fully understand it. Her neighbor, Professor Tyrtov, encouraged her to continue on this path. He talked her father into allowing her more education. So Sofia went to St. Petersburg for school. After graduating she wanted to attend college and most universities at the time barred women. The nearest one was in Switzerland and required its female students to be married. Sofia married Vladimir Kovalevkaya just to attend college.  After graduating she continued tutoring under the best mathematicians. She became the first woman to receive a Ph. D in Math in 1874 from the University of Gottingen. She wrote 3 papers to get it. They were on the following topics, partial differential equations, Abelian integrals, and Saturn's rings.
It took 6 years to get a job in math. Even though she had the best mathematicians supporting her, no one wanted to hire a woman for a math position. She taught math for elementary school girls. Vladimir killed himself in 1883. The next year she became the first woman hired to a university chair seat in Europe. Her star rose over the next few years. She met and fell in love with Maxim Kovalevsky, a sociologist. They had a tumultuous affair for a few years. They split shortly after. She won the Prix Bordin, an international award for mathematical achievement, for her paper, On the Problem of the Rotation of a Solid Body about a Fixed Point. She died from the flu three years later.
Agnes Arber, 1879 – 1960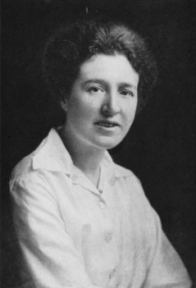 In the world of botany not many have left a mark quite like Agnes Arber. She was born in London to the Robertson family. Her father was an artist and taught her various techniques something that she later used in her books. Her science teacher, Edith Aitkin Arber, fostered a love of botany in young Agnes. She won a botany scholarship and met Ethel Sargent, a plant morphologist, who became a mentor and colleague. Agnes first published botanical work appeared in her school magazine in 1894. She continued working in botany and met fellow botanist, Edward Arber. They married in 1909. It was a happy marriage until he died suddenly in 1918.
Her first book, Their Origin and Evoluton, came out in 1912. This was a history of botany. She followed it up with Water Plants: A Study in Aquati Angiosperms, Monocotyledons: A Morphological, and many more after these. She switched from science to philosophy in her later years after her health started failing. She was the first female botanist in the Royal Society.
Vilma Hugonnai, 1847 – 1922
In the world of medicine, she's a trailblazer. She was the first licensed female doctor in Hungry. Her journey was a rocky one but she broke though and made it easier for other women in medicine. She was born into a noble family. She had an interest in medicine early on. Her mother had tuberculous and as a result, Vilma only got to see her a few minutes a day. This was where an interest in medicine began. She married George Szilassy, who was 20 years her senior. She was 18 at the time. As a bored housewife she saw an ad to work in a medical faculty at the University of Zurich. She saw that women can work there. Vilma graduated as a surgeon in 1879. She was offered several jobs as a surgeon but women weren't allowed to be doctors. However, women could be midwives. She was a midwife against the behest of her husband. They divorced and she remarried an art professor, Vince Wartha. She was an active midwife for years. Vince liked and encouraged her independence. At this time she becomes very active in the Women's Movement. She is one of the founders of the Hungarian National Association for Women's Education along with noted Hungarian feminist leader, Palne Veres. In 1895, it became legal for women to be licensed doctors. On May 14, 1897 she became the first licensed female doctor in Hungarian history. During World War I she worked in military hospitals and received honors for her work. She died from congestive heart failure in 1922.