AboutMeet The Nerds.
So you want to know who is the amazing person behind this kickass podcast? Oh, alright, we'll tell you. It's BEAU!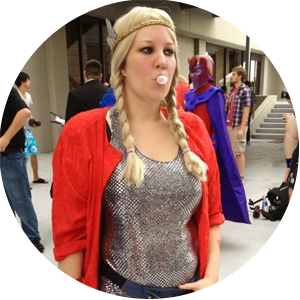 Hi there! I'm Beau and I'm the host. Get knee-deep in nerd culture with me.
Beau grew up in South Carolina, but now calls Portland home. She can get by pretty much anywhere as long as she has her books, iPhone and Netflix.
If you want to find out more about Beau, follow her on: Twitter  Tumblr
Co-Hosts and Contributors
Jo is a regular contributor to The Mary Sue and has an ongoing series called Comics 201. Jo made great efforts in spearheading the Coulson Lives campaign, and I fully expect that's why we have 'Agents of S.H.I.E.L.D' is on tv today. She lives in Minneapolis and makes amazing costumes.
Jo's Podcast Episodes
Jo's Blog Posts
Twitter
Brian is really nerdy and knows a lot of things. Quite possibly a Brony.
Brian's Podcast Episodes
Twitter
Crystal can usually be found re-watching Buffy the Vampire Slayer, Supernatural or Doctor Who. She loves fan videos, Photoshop and hosts The New Deep, where her reality ends and her fangirl fantasies begin. Crystal is one of five people on the planet that loves Flash Gordon the movie and watches anything and everything with Ewan McGregor in it.
Crystal's Podcast Episodes
Crystal's Blog Posts
Google+
Facebook
Golden-Voiced Robin doesn't tweet much, she's too busy looking for Sasquatch. She is the greatest user of Face in Hole that we have ever known.
Robin's Podcast Episodes
Twitter
Blogger, crafter, dog-walker, beard-tamer…Molly is a Minnesota native recently transplanted to Northern CA. Right about this time she is wondering what that big orange ball in the sky is, and why it is out this time of year.
Molly's Podcast Episodes
Google+
Comedian. Veteran. Walking musical encyclopedia.
Jay's Podcast Episodes
Twitter
The crafty Sleep Goblin is our resident Reign recapper and maker of great things.
Sleep Goblin's Podcast Episodes
Sleep Goblin's Blog Posts
Facebook
There are rumored sightings of Sarah in Massachusetts, though her origins remain shrouded in mystery to this day. She has an addiction to butterbeer, all things Harry Potter and and unhealthy amount of knowledge about Jurassic Park.
Sarah's Podcast Episodes
Facebook
Amber uses her mastery of the English language for eloquent but scathing takedowns of bad writing, bad television and bad anything in general.
Amber's Podcast Episodes
Facebook
Adam is a sweet and lovable nerd residing in Austin, MN. But don't hold that against him.
Adam's Podcast Episodes
Adam's Blog Posts
Twitter
Kip Reed is possibly Central Oklahoma's only Yoga Addict and Vegetarian. Kip Reed is not Basic.
Kip's Podcast Episodes
Tumblr
Twitter
Originally from Nova Scotia, Canada, now enjoying the weather in Minnesota. Once owned most of the lions from Voltron, but not all of them, and now lives in constant regret.
Skinner's Podcast Episodes
Twitter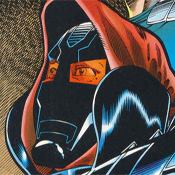 Ronnie started writing for this page in the hope of cheese sandwiches.
This was maybe not the best of plans.
Ronnie likes Ninja Turtles, Walton Goggins, Law & Order (original flavor), and baby animals. Compared to him,  you are old. Yes, you reading this. You. Are. Old.
Read more from Ronnie over at The Daily Raider.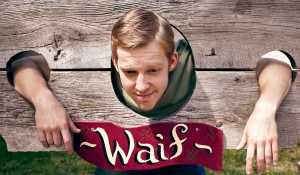 Josh enjoys beer, breakfast foods, and creating silly things that make people happy. His current obsessions include bad movies, good podcasts (including those you can find on this very site), and wondering what the hell he's doing with his life. You can see some of his other work over at joshhollis.com.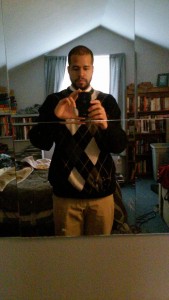 Spencer never intended on being a writer. He had three English teachers tell him to pursue it but he always said, "It's too much work." His favorite Kurosawa film is Drunken Angel from 1948. He makes pretty great enchiladas. Also he reviews television from the 50s and 60s for Cinema Knife Fight.