Happy Birthday Anthony Burgess!
If you've read my previous articles on authors (Ursula K. LeGuin and Philip K. Dick) that I really love and appreciate, there's a recurring element. It is movies. This one is no different. I had recently started high school and just discovered Stanley Kubrick. I wanted to watch A Clockwork Orange but learned that there was a book that preceded it. So I bought the book first. It was at first challenging but once I understood the vocabulary it all clicked in. This is easily my favorite book. My life was changed forever and the way I viewed the world was permanently morphed. From there I watched the film A Clockwork Orange. I like it. It's a well-made film however they are very different entities and the book is better. This was my introduction to the works of Anthony Burgess.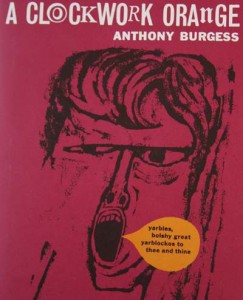 Mr. Burgess was born in the Manchester suburb of Harpurhey, United Kingdom on February 25, 1917. He was born John Burgess Wilson. Anthony was his confirmation name. During the midst the 1918 flu pandemic, his mother, Elizabeth Burgess Wilson, and sister, Muriel Wilson, died. He was left with his father, Joseph Wilson, who wasn't around too much. So his maternal aunt raised him until his father remarried. Anthony's step mom was  Margaret Dwyer, a publican (pub owner). They moved to an apartment above her pub. His father was a music hall/pub pianist and beef market cashier. He was also allegedly a heavy drinker. Given this Anthony's step mom raised him primarily.
His first love wasn't writing. It was music. His father frequently took him to concerts but hearing a Claude DeBussy flute solo on the radio solidified his lifelong affinity for music. He attended Catholic schools and eventually attended Xavierian College and University of Manchester graduating with a degree in English Literature in 1940. He entered the Royal Army shortly afterwards. Burgess had a reputation for being difficult and never stayed with a squadron for too long. He would frequently prank the commanding officers and just be a little anarchististic rapscallion. A couple years into the war he married for the first time. Her name was Llewela Jones (Lynne). Her cousin was George Patrick Dwyer, Bishop of Leeds 1957 – 1965 and Archbishop of Birmingham 1965 – 1981. She was pregnant and visited Anthony during the war but a blackout happened. Lynne was raped by a group of AWOL American soldiers and had a miscarriage. They recovered from this event afterwards.
His earliest known piece of music composition, Sonata for Cello and Piano in G Minor, dates back to this time. Post-war he started teaching at Wolverhampton and Bamber Bridge colleges and Banbury Grammar School. In 1951, Burgess wrote his first two novels, Worm and the Ring and Vision of Battlement, but they weren't published until 1960s. Three years later, he became an education officer stationed to Malaya and Brunei. He was fluent in 9 languages so he was prepared. His first published book, Time for a Tiger, came out in 1956.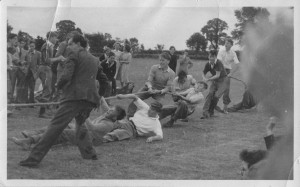 While teaching in Malaya he was either in his office and collapsed or was mid lecture in class and collapsed. He returned to England and was promptly told by a doctor that he had a year to live due to a brain tumor. This story might be bullshit. This event doesn't show up in his medical records. Either way, something fueled him write like a madman for a year. He produced five and a half books that year while averaging 3,000 words a day (if you're a writer you know insane that is). He didn't die but ended up having 11 books published over the next 5 years. His marriage wasn't going so well by this point. Lynne's drinking was becoming a problem and it only got worse from here. Anthony started an affair with an Italian literary agent and editor, Liana Macellari. They initially bonded over disdain for the Catholic Church and Italy. Lynne never found out about them or their baby. In 1964, Liana got pregnant and Anthony is a daddy. He didn't get divorced because Lynne's cousin was the Bishop of Leeds. He and Liana broke it off for the time being. Liana had a baby boy named Paolo Andrea. She listed his father as Roy Halliday, her partner at the time.
Lynne died from alcohol induced cirrhosis in 1968. Six months later Anthony married Liana and renames his son Andrew Burgess Wilson. From this point on, Anthony never lived in England again. The family moved around the world as his career expanded. It crossed the tipping point in 1971 when the film, A Clockwork Orange, was released. He thought it was good at the time (Later on he thought it was snuff trash) but didn't get a cut of the profits. Liana sued for 10% of the profits from the film and won. His most critically acclaimed work, Earthly Powers, was published in 1980. That same year he's voted Sexist Pig of the Year by the Female Publishers of Great Britain. He was a self-described conservative anarchist.
He passed away from lung cancer on November 22, 1993 at the age of 76. He had over 30 books published in his lifetime among many other career achievements. He died a self-made millionaire with a never-ending work ethic. Also he was a drinking buddy of William S. Burroughs (Naked Lunch, Queer, and The Last Words of Dutch Schultz).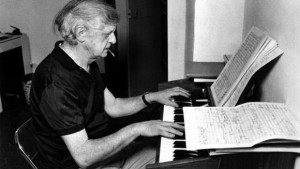 He was primarily known as a writer but was always upset by that. His first love was music. He wrote operas, musicals, concertos, symphonies, you name it he wrote it. By his death he had over 250 compositions accredited to him. His music career lasted over 50 years. He wanted to be known as a world renowned composer but unfortunately that hasn't happened yet. When little Anthony fell in love with music he taught himself piano and violin. While in the Royal Army he was a band leader briefly. His very first compositions are lost to time sadly. It wasn't until 1974 that his music was performed publicly for the first time. It was titled, Symphony No. 3 in C, and commissioned by the University of Iowa Symphony Orchestra. He was even hired to write music for television, theatre, and movies.
His career spans not only novels and music. He was a journalist, critic, screenwriter, playwright, and regular on the talk show rounds. Dick Cavett had Burgess on his show several times. His suits on that show are grotesque to say the least. Albert R. Broccoli (Producer of the James Bond film series) ordered a script for, The Spy Who Loved Me, but rejected it ultimately. That year however, 1977, the BBC mini-series, Jesus of Nazareth, debuted and a few years prior, Moses the Lawgiver, TV mini-series starring Burt Lancaster debuted. Both of these biblical series were penned by Burgess, whom had lost his faith in his teens. Most of his scripts weren't made but he was frequently hired to write teleplays and screenplays. As a critic once, he reviewed one of his own books. This book was written under his other pseudonym, Joseph Kell. Anthony thought it was a joke but the editor had no clue Joseph Kell was his very own literary critic. He gave himself a bad review and was found out and fired. His journalism career however wasn't hurt by this and he quickly found another writing job.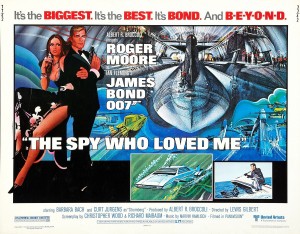 Here are two of his appearances on the Dick Cavett Show.
https://www.youtube.com/watch?v=n2Vieqsh4K8
https://www.youtube.com/watch?v=_ps_q9ycuDw
With all this said, I need to address the elephant in the room. I've only read Burgess' early work. When you read it now decades years later you notice things like casual homophobia, racism, and sexism. It's not Lovecraft or Fleming levels but it's still noticeable and can turn off some modern audiences. His later books may be different and the various -isms aren't as prominent. It doesn't take away from the stories themselves to me but it is rough in patches. I personally feel that Anthony Burgess was a product of his time. I won't defend or explain why it's there in the first place. The only person that could has been dead for over 20 years. With that said I can tolerate it because of his skill as a writer. He has a very strong, distinct voice that's also very satirical, poignant and funny. To me he manages to be very real, grounded, and ultimately has point to make. I don't always agree with it but what he wrote served a purpose. He could organically inject humor into almost any situation and it's actually funny and fits the scene. This may be biased given he wrote my favorite book, A Clockwork Orange. Burgess had a reputation for being very blunt and divisive. Basically he was an asshole. Despite his polarizing personality I don't let that taint his work for me.
Today John Anthony Burgess Wilson would have been 98.