Hannibal Group ReWatch Highlights – Episode 2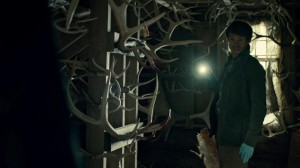 Beth: Welcome to the Blue Collar Cannibal's Antler House Kip: This guy is the most prolific Deer murderer the Agency has ever seen.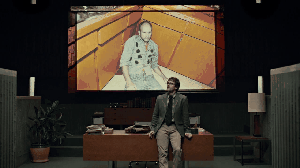 Kip: Hey way to murder that dude in his kitchen! YOU THE MAN, Prof!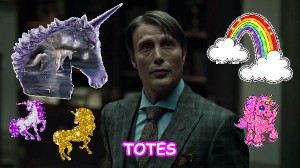 Kip: Will, I am the cool psychologist! What Jack doesn't know won't hurt him. You can call me Mr. H! Beth: Just don't leave your snot rags lying around. Kip: Or I'll eat you. No seriously, I am the killer. I eat people. End of show.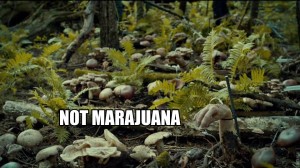 Kip: My brother in college told me about this marijuana that's really like mushrooms. Skinner: Kids these days – so cool with dead bodies. Thanks, internet.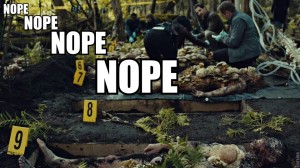 Skinner: Mmm…now I'll never want mushrooms again. Unless they're organically dead body grown. Kip: You haven't had your mushrooms grown on a dead body? They're all the rage in Portland and Nashville. I once had a call for a lady that had abdomen pain and she was a large woman. We moved her to the gurney and one of her folds opened up and a sandwich fell out and it had eaten thru her skin into her abdomen. Beth and Skinner: *screaming nightmares for days*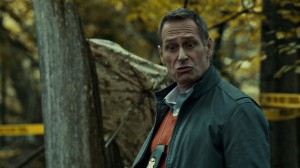 Skinner: If you can't make sharp witted comments in front of dead bodies full of mushrooms, you aren't worth your weight in mushrooms.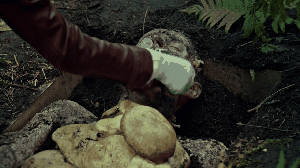 Kip: Whatever you do don't! Pull the skin…thanks, Katz. Skinner:  Not the type of mushroom heads you usually see on naked dudes. At least alive ones.
Beth:  I can imagine you as my therapist, because I am obviously crazy. Skinner:  I always try to match the walls in a room I might end up in at the end of the day.
Skinner: PIG POOP. Beth: It just sounds better when Scott Thompson says it. Skinner: True, he is the superior Canadian here.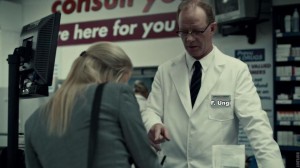 Skinner:  Lesson of this – never go to a pharmacy. They know too much. Kip:  This is why i get all my pills from that dude that lives in the old blockbuster building.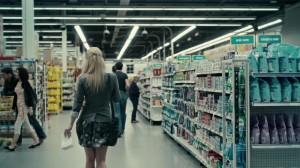 Kip: Hate to see her go, but love to watch her turn into a mushroom farm.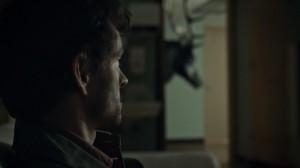 Skinner: Just another hospital stag. Kip: Paging Dr. Stag, you're needed in the Glen.
Skinner: Time to fuck on this hospital bed oh wait person on it.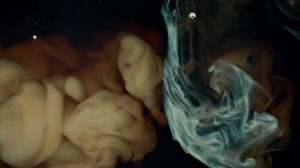 Kip: Fucking hipster barista,  just give me the coffee, I don't need to see your art.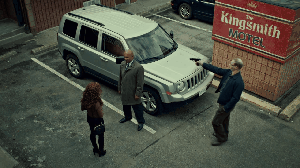 Beth: SURPRISE there IS no future me. Skinner:  WHAT A TWIST! I bet future him if he had lived would appreciate it. It's ironic. Like rain on a wedding day.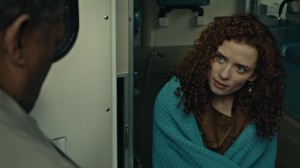 Kip: I asked for a brown blanket they gave me a blue, I am dealing with a lot of shit right now Crawford. Skinner: Crazy person shoots someone in front your face and talks about mushroom brains and you're so calm because your hair. Beth: "He's gonna bury her…and I'm just now telling you an hour later." Kip: She had to wait for the blanket to arrive.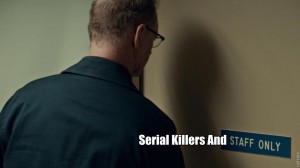 Kip: Excuse me I am looking for the murder scene survivor ward.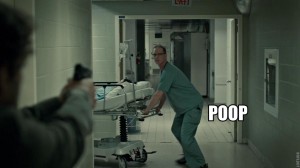 Skinner: Brains are mushrooms. Mushrooms are humans. HUMANS ARE MUSHROOMS. WE'RE ALL TOAD. BOW DOWN TO PRINCESS PEACH. Still better than that Super Mario Bros movie and Yoshi's Island.