Episode 6 – American Horror Story!
Robin and I talk about two-plus seasons of our favorite Trashy Horror Indulgence, including pinheads, nazis, Taissa Farmiga's killer ladybits, WTF happened to Shelly, how hard Jessica Lange rocks, and Dylan McDermott's middle aged bangability, despite his overall creep factor. Creepiest Credits EVAR!!!
Coven
Asylum
Murder House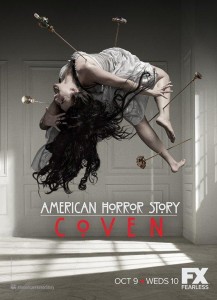 Don't forget about the contest! Promote/Review the podcast and you could win Volume one of Saga!