Your Cover's Blown
Hi, readers whom I imagine come here! Sleep Goblin and I have decided to start a regular-ish (we're busy, okay) series where we review a book based solely on it's cover and synopsis. We have no prior knowledge of the book's content or merits. I will be the first to admit that this is derivative but we've been doing this for years now and I figured why not.
WE WELCOME SUBMISSIONS!!! Email rhymeswithnerdy@gmail.com if you have a book you would like to see reviewed. Our only guidelines is that the book either does not take itself seriously, or it takes itself way too seriously. Middle of the road is no fun for anyone. With that, I proudly submit our first offering, 'The Marquess of Cake'.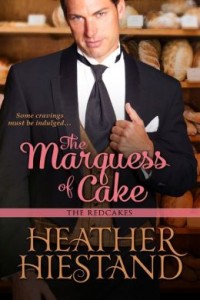 Jessica:
Everything about this free Friday Barnes and Noble pick is horrifying. That photo makes me think he's farting.
And "oh, this girl smells like sugar, i'll totally use her to make an heir.. shit, i'm in love" is not the least bit appealing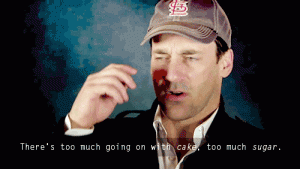 Beth:
Going by this synopsis, he sounds like he should be diabetic…This should be a subcategory if it isn't already.
Jessica:
I'm glancing at reviews, and apparently diabetes IS a subject in the book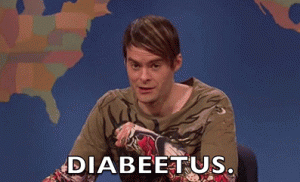 Beth:
btw HATBROOK is a fantastic name. And by fantastic I mean unbelievable
Jessica:
He's all "i can get an heir off her, cool.  Oh, her father was just knighted? SCORE"
Beth:
I won't lie. I LOVE THAT TITLE
Jessica:
I hate the title Marquess. It's misleading to me
Beth:
If I was going to be titled, I'd damn sure be the something of Cake.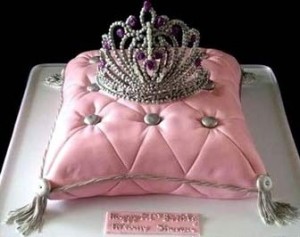 Jessica:
It has 13 reviews on bn.com, 7 of them 5 stars. One of those starts out, "based on the cover, i thought this book was a comedy" but then they somehow proceeded to say how it was confusing at times but they loved the characters. And to them, that added up to 5 stars.
Beth:
Well and there was Cake…which seems to be a blatant attempt for the author to bribe the reader
Jessica:
Totally
Beth:
"read my book! there's CAKE!"
Jessica:
And it's not even clear that it's a period piece AT ALL, but apparently it is? The last thing in the overview… "85,000 Words"…I'm not sure what to say to that… congrats? Why is that there?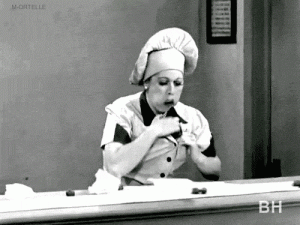 Beth:
Wow I think I [my book] has more words that than that and it's not even finished. Of course I have to spend a lot of time talking about the moment you pop a grape. Yeah, I don't know either.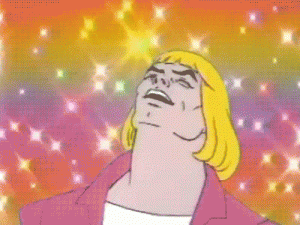 Jessica
Is it meant to sound like a lot, or is it a "hey, just read it okay? It's short" How many people really know how many words translate out into page numbers, you know?
Beth:
I don't know scrivener tells me. I think that's roughly 300 pages
Jessica:
So it's a good length. I don't know why it's synopsis worthy though
Beth:
Maybe they needed words to fill the synopsis
Jessica:
I don't know, less might have been better. A simple sentence or two that said it was an unlikely love story between a baker and nobility would have been much more appealing.
Beth:
A case of mistaken identity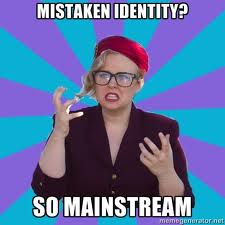 Jessica:
Exactly
Beth:
Sure it's all very 12th night, pretty standard Romance Stuff
Jessica:
Instead, no matter how is actually written inside, the synopsis says "look at this asshole! Whoo, I get to be a princess!"
Beth:
Also says I LIKE CAKE AND GIRLS WHO SMELL LIKE CAKE!!! MAKE ME A CAKE BABY!!!
Jessica:
Insert picture of actual babies made of cake. The most horrifying thing they put on cakewrecks
Beth:
What is more horrifying…the baby cakes or the Birthing cakes?
I'm going to say the latter.
Jessica:
They're both awful and in the same vein, and either fits this scenario. I mean it…You put the worst one you can find in there.