Episode 54 – The JAFFcast Volume 1: The Unthinkable Triangle with Linda Beutler
Author Linda Beutler  joins Beau North in the first of a five-part series on Jane Austen Fan Fiction, The Jaffcast.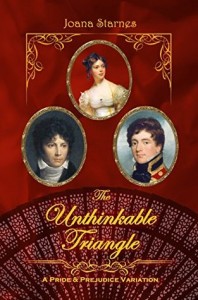 Linda and Beau discuss the latest release from Joana Starnes, The Unthinkable Triangle. They discuss the changing face of the Austenesque genre, emerging authors, and recommendations for your next Mr. Darcy fix.