A Quick Conversation About Benedict Cumberbatch.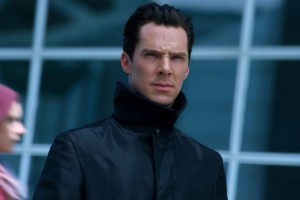 Beth
I found this pretty amazing article on The Toast.
Sleep Goblin
So I'm sitting here reading this between serving the kids things for lunch, and I realize I'm standing in the kitchen, phone in one hand, the other over my chest, like I'm a house wife clutching my pearls. Thanks Cumberbatch!

Beth
He does make a lady want to clutch her pearls, and Byron was pretty dreamy even if he was a total asshole. I think that would be a brilliantly casted biopic if BC played him.
Sleep Goblin
I hadn't heard of several of these things. I need to catch up on my Cumberwatching obviously.
Beth
I knew about the origins of Frankenstein.
I know a LOT about Byron and his paramours because I got really into Byron after reading The Private Diary of Mr. Darcy.
WOAH!!!
There was a deleted shower scene in Into Darkness?!?!
Sleep Goblin
OH SHIT
Beth
I need to order the DVD RIGHT NOW
Sleep Goblin
You haven't seen that?
It's on the interwebs
Beth
OH WAIT
I have
YOU sent it to me
Sleep Goblin
It's just a short thing of him getting wet
haha I'm a good friend
Beth
you are
I really was annoyed that that movie had other people besides him in it
Sleep Goblin
Even Karl urban?
Beth
I just wanted to watch him kick ass and listen to him drawl.
well okay…Karl Urban can stay
Sleep Goblin
Karl Urban can always be Cumberbatch's second fiddle in a movie as far as I'm concerned
Beth
Did I show you the video of Cumberbatch on Kimmel doing his Alan Rickman impression?
Sleep Goblin
You did!
Beth
It was AMAZING
Sleep Goblin
can we make a "We <3 Cumberbatch" post with all of this in it?? hahaha
Beth
Obviously this will happen.